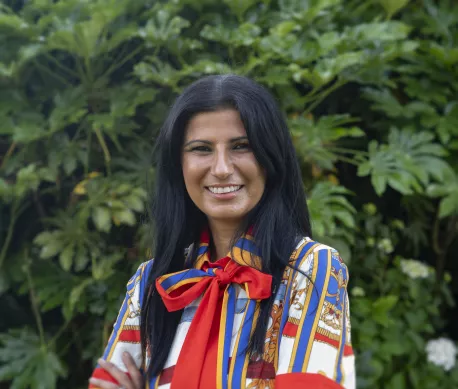 Leni Savva
CHIEF FINANCIAL OFFICER
Leni joined the business in November 2016, bringing a passionate, forward thinking, dynamic, results orientated style to the role; she believes the success of a company is embedded in a strong culture, with innovation at the heart, employee passion, lived brand values and great customer service.
She is a Chartered Management Accountant with experience working across a range of diverse environments, from blue chip and corporate organisations, including retail/hospitality, to entrepreneurial and start-ups.
Transformation is at the heart of what Leni does best with an array of successes under her belt, having led a global reporting transformation project at Tesco, across 14 markets, part of executive team leading turnaround at Euphorium bakery and setting vision and execution for the Elior UK Finance transformation programme. This involved process re-engeneering, introduction of robotics, and maximising capabilities of systems and reporting tools
Leni was recognised as part of the first cohort of the WIHTL - "Women to Watch" in 2019, which showcased talented up and coming women in the hospitality, leisure and tourism industry. She is proud to be Elior UK's gender diversity sponsor, driving Elior's mission to break down barriers for females wanting to progress to senior roles.
Leni has a passion for health and wellbeing and converted to plant based eating in 2018 a real favourite for Leni has to be plant based stuffed vine leaves.